Please find the following information to support the introduction of the Seesaw app in our school:
What is the Seesaw app?
Seesaw is a free digital portfolio app that focuses on communication and feedback between teachers, pupils and parents. It is our intention to use this app to facilitate 'Homework' and remote teaching and learning, should the need arise.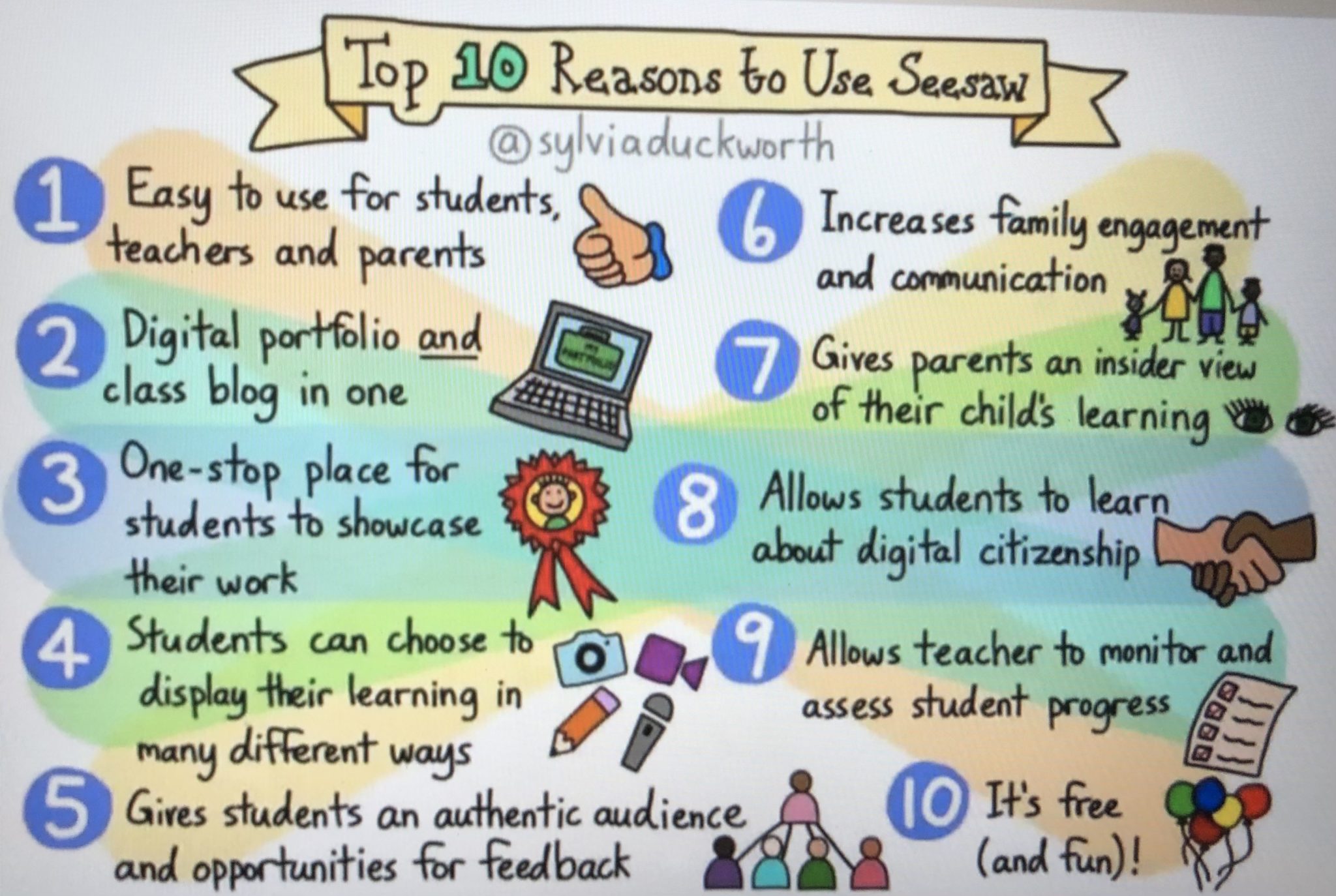 Introduction Video for Younger Pupils –
How to log into Seesaw from home?
Home Learning Codes will be provided by your child's teacher/s and are an individualized QR code or Text Code that allow pupils to log into the Seesaw Class App at home while also protecting pupils' privacy. Pupils can post to their journal, respond to activities and view announcements. Pupils cannot see each other's work.
Home Learning Codes are different than Classroom Student Codes and are a secure way for pupils to log in from home. Pupils should log in from home using their Home Learning Code.
To sign in with a Home Learning Code:
Open the Seesaw class app.
Tap "I'm a Student."
Tap the blue "Scan Code" button and scan the Home Learning Code or type in your Home Learning Text Code.
Creative Tools:
Creative tools are designed to encourage creative thinking and to allow pupils to demonstrate their learning. Pupils can add a photo, video, drawing, file, note or link using these tools.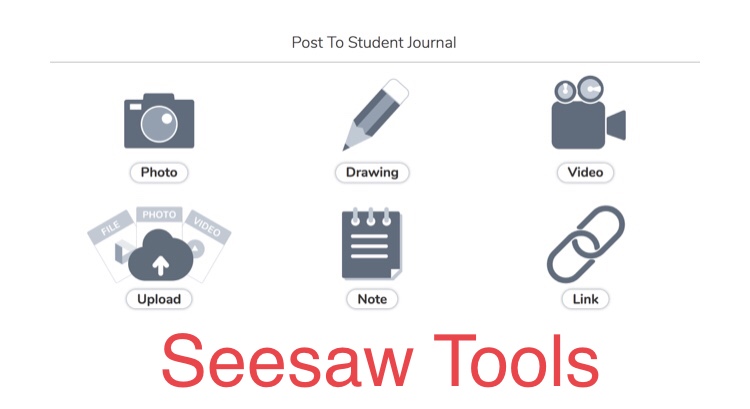 Further information about each individual tool is available at the following link – https://help.seesaw.me/hc/en-us/articles/115004177366-Creative-Tools-
Seesaw Icons:
Your child's teacher may use the following icons if they are assigning tasks. Seesaw icons are a great way to make activity instructions more visual and easier for pupils to follow. The following icon explainer poster is available if needed.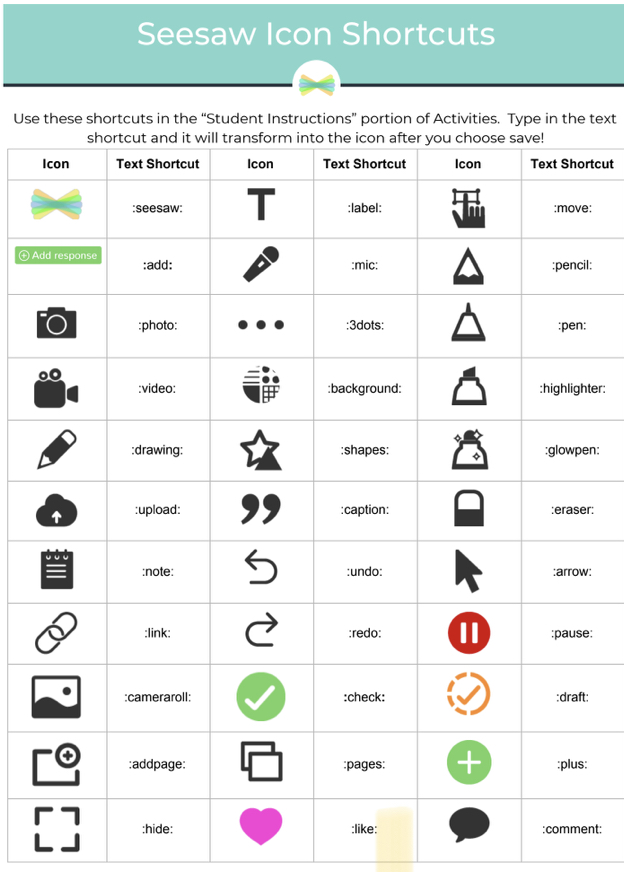 There is further support information available to parents through the Seesaw Help Centre at https://help.seesaw.me/hc/en-us.