'Covid-19' Creative Writing:
Our 3rd Class pupils were recently set a 'Covid-19' Creative Writing exercise by their teacher, Mrs. Mc Dermott. Here's a sample of some of the super pieces of writing Mrs. Mc Dermott received, we think they did a great job. Well done to our young writers and their teacher!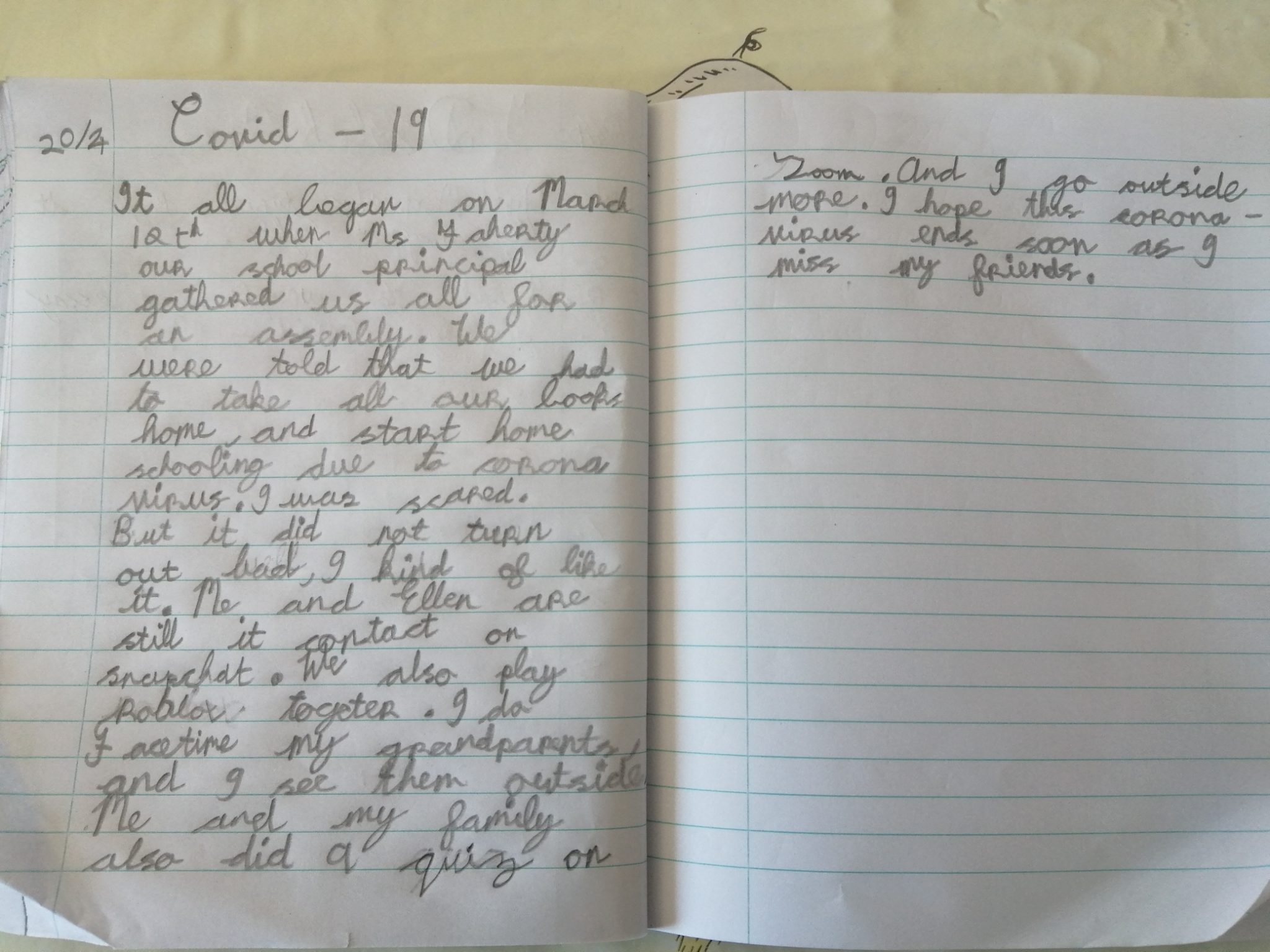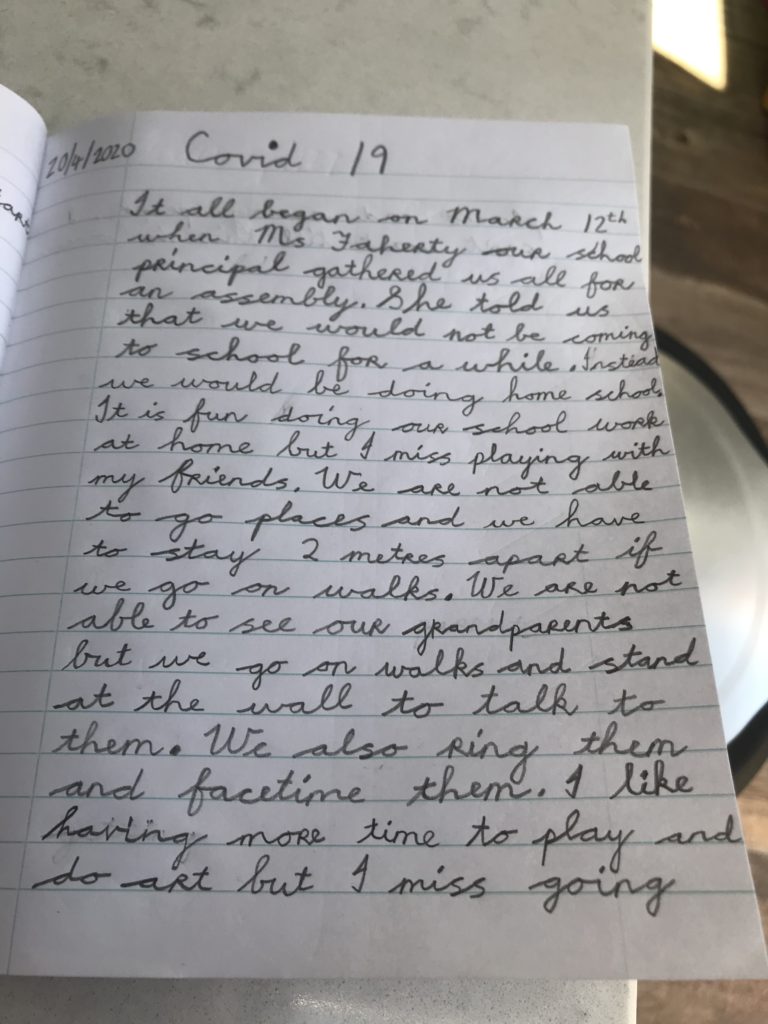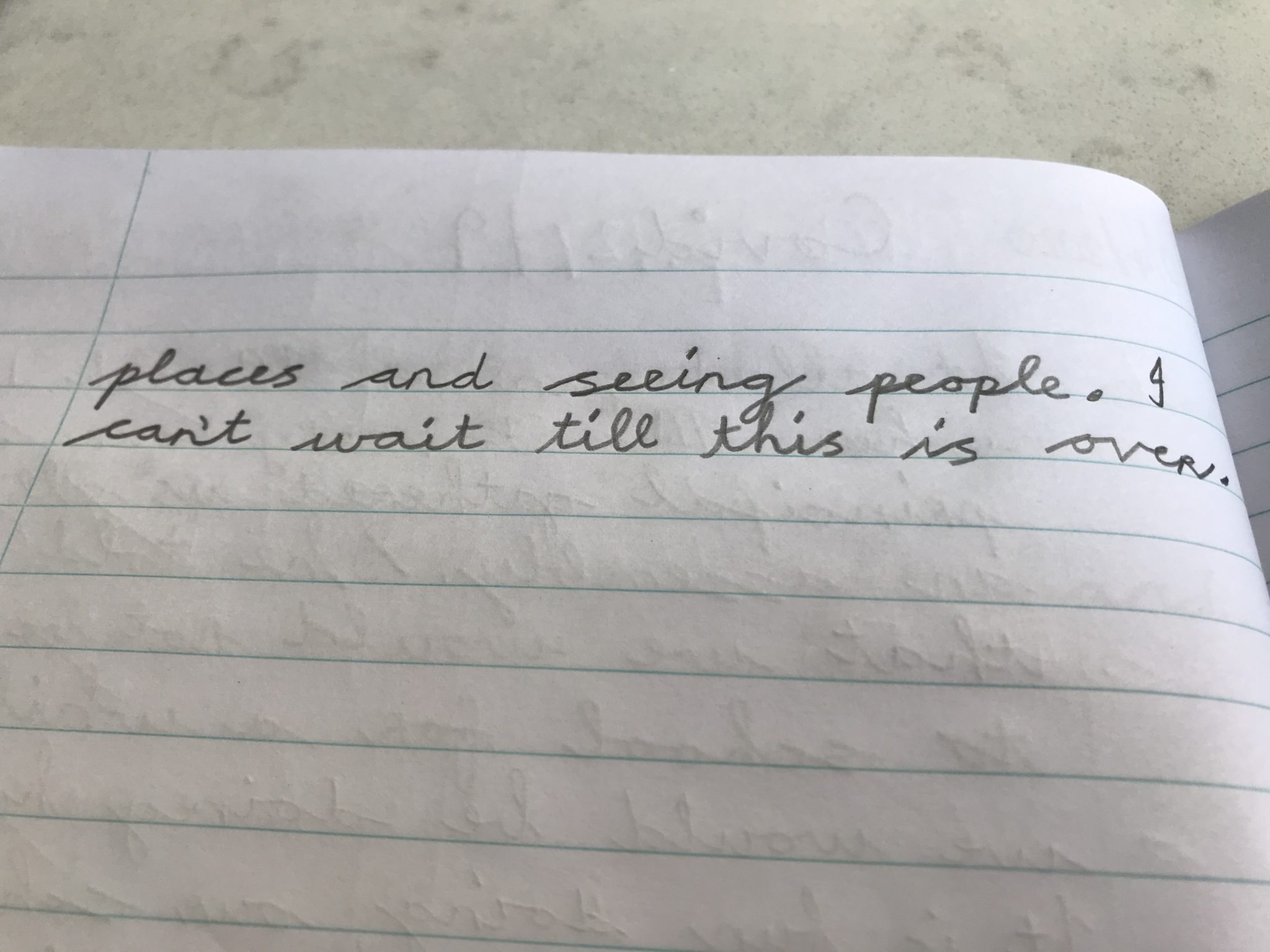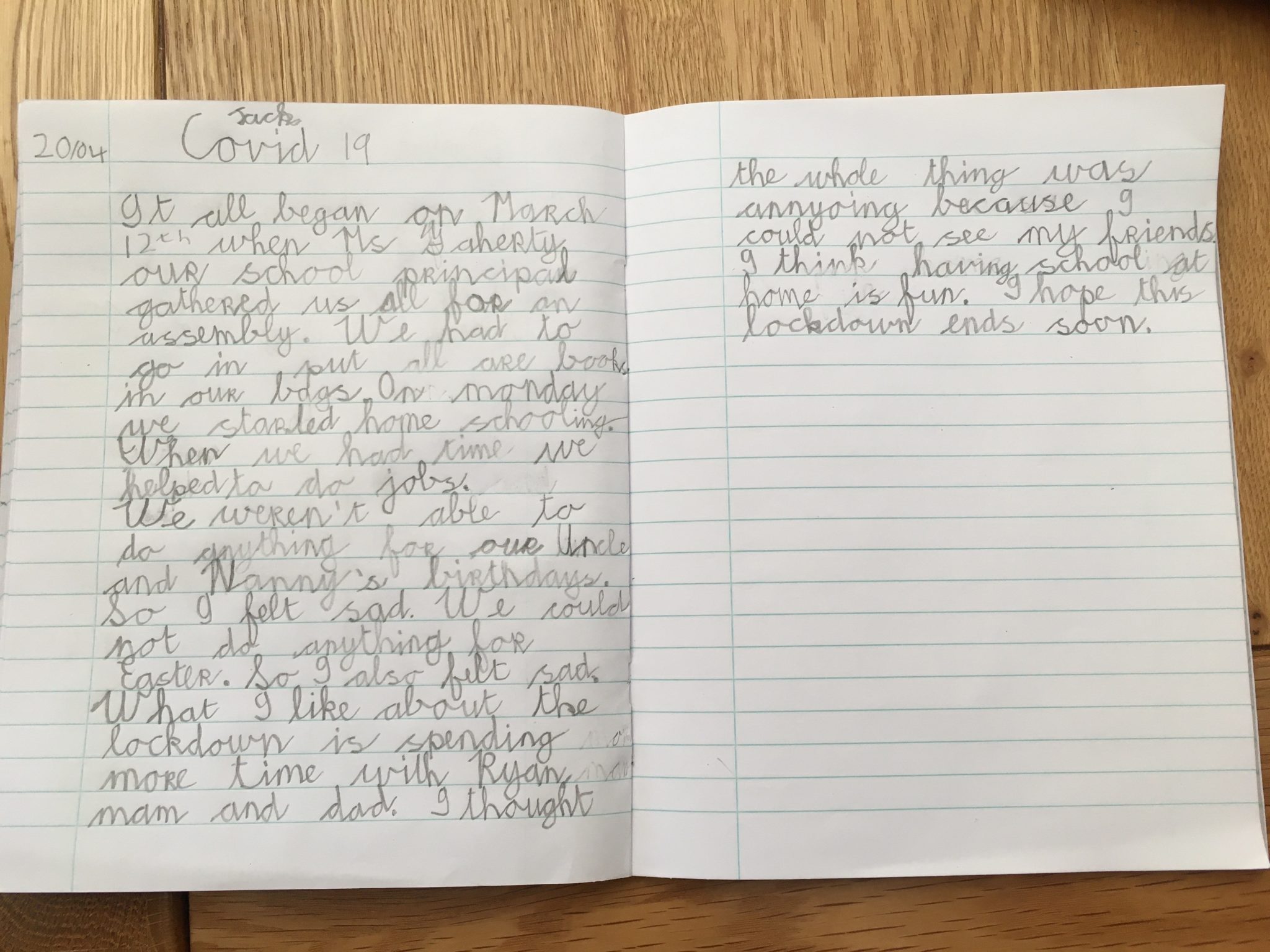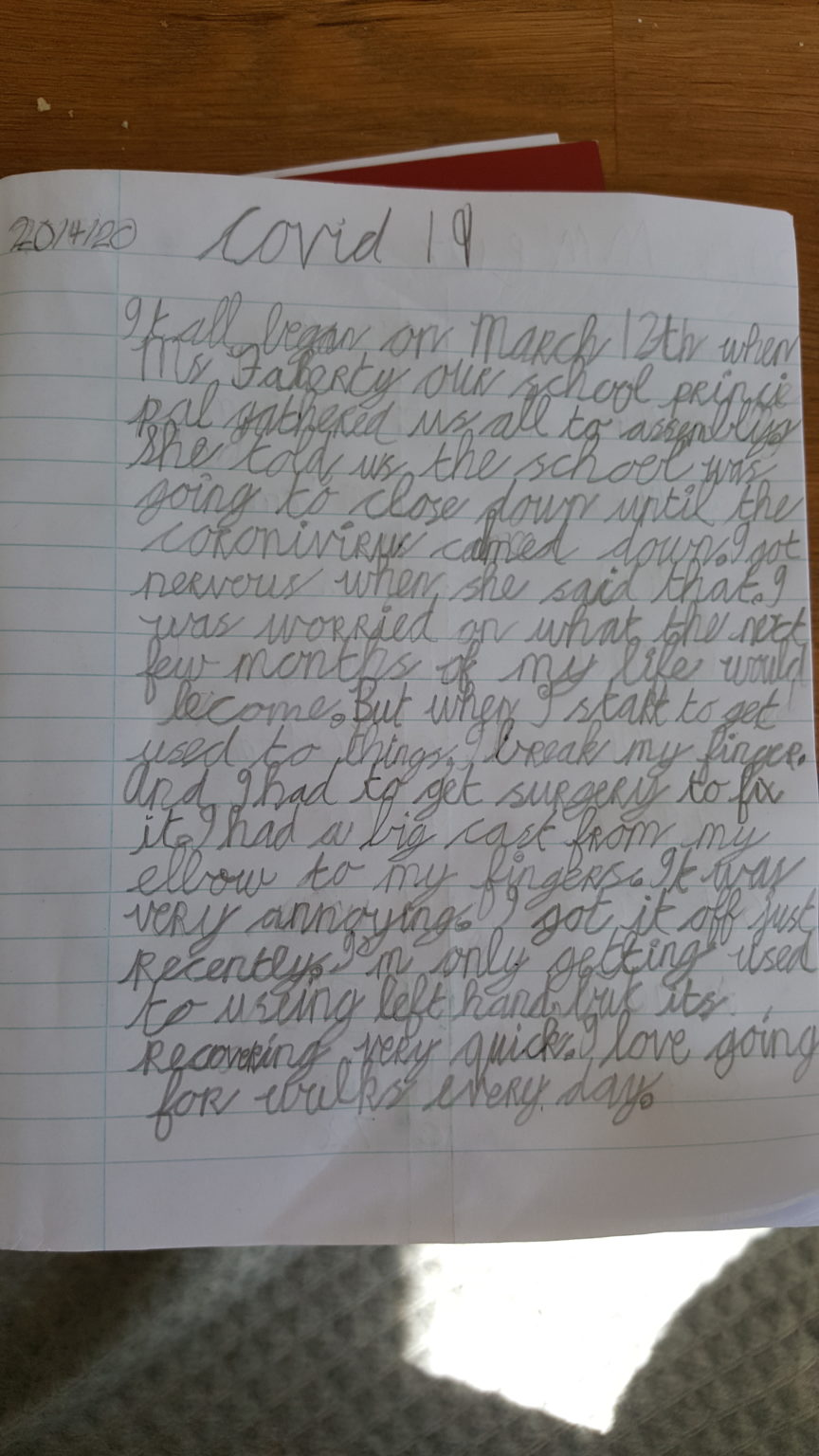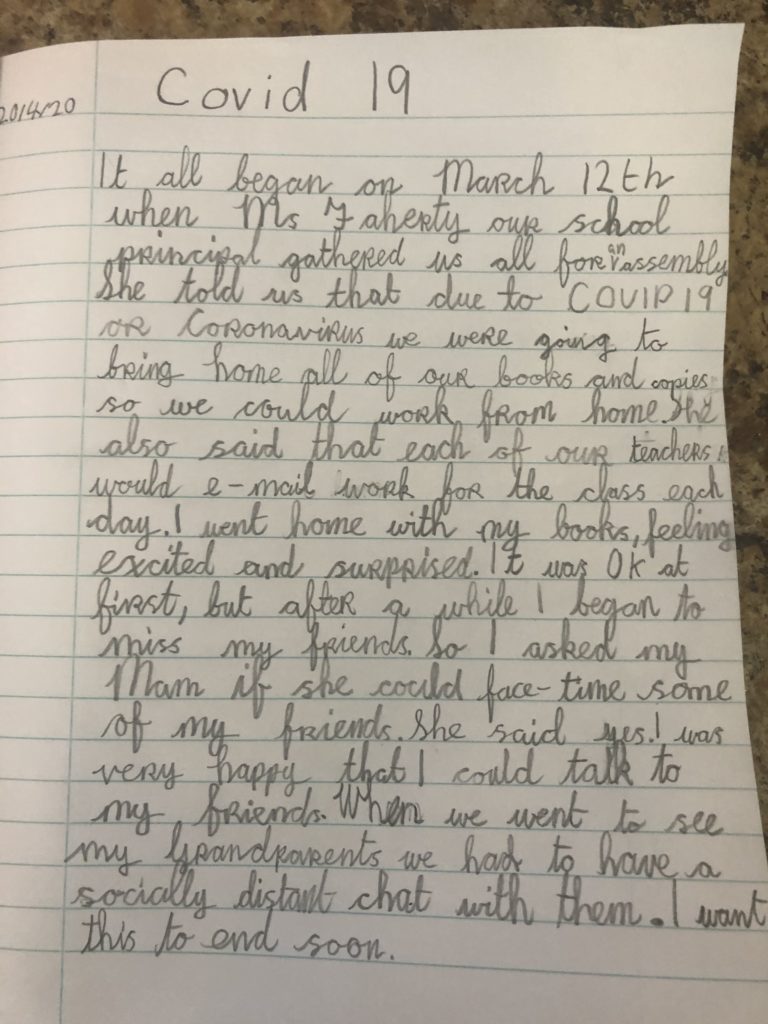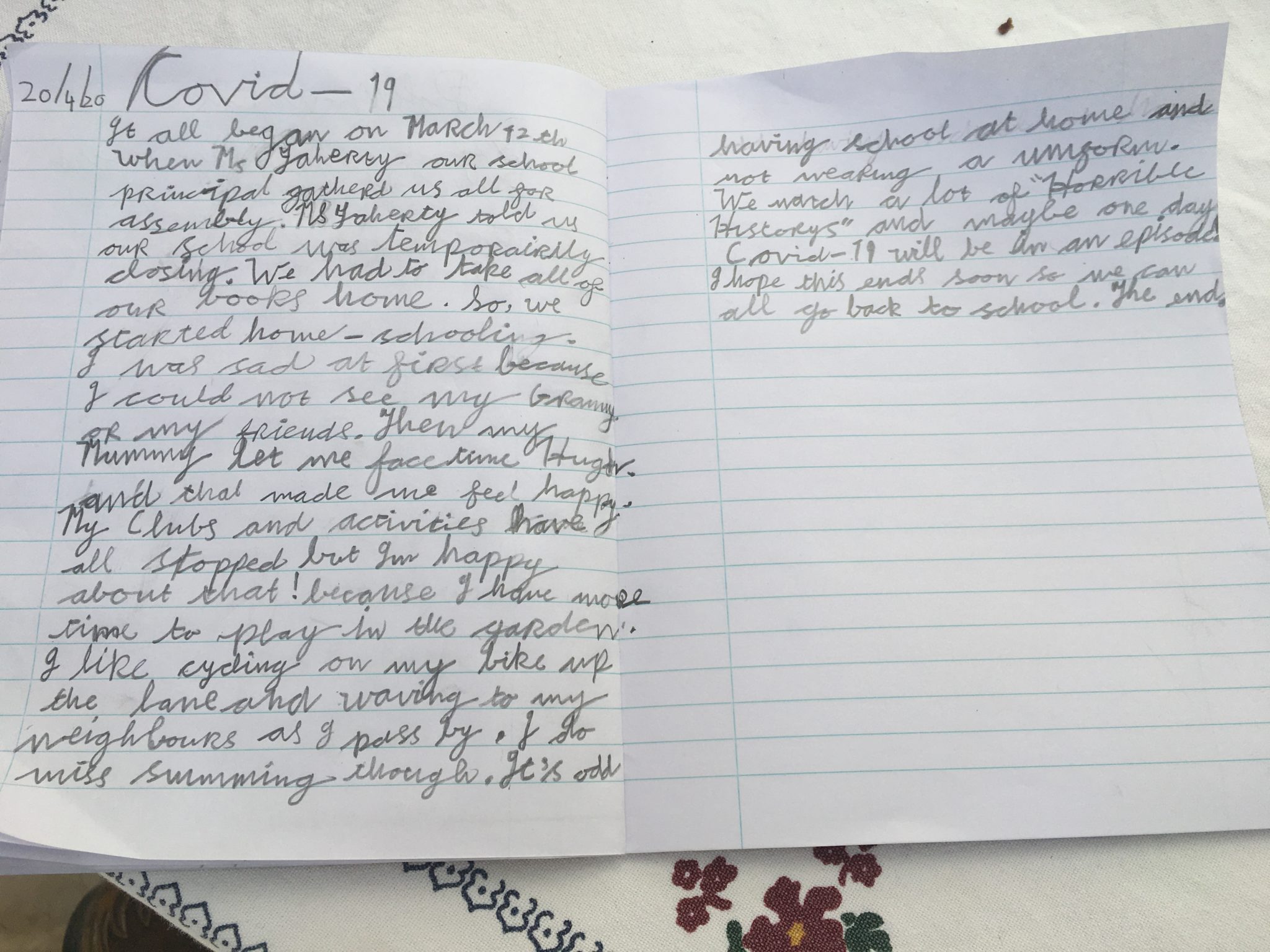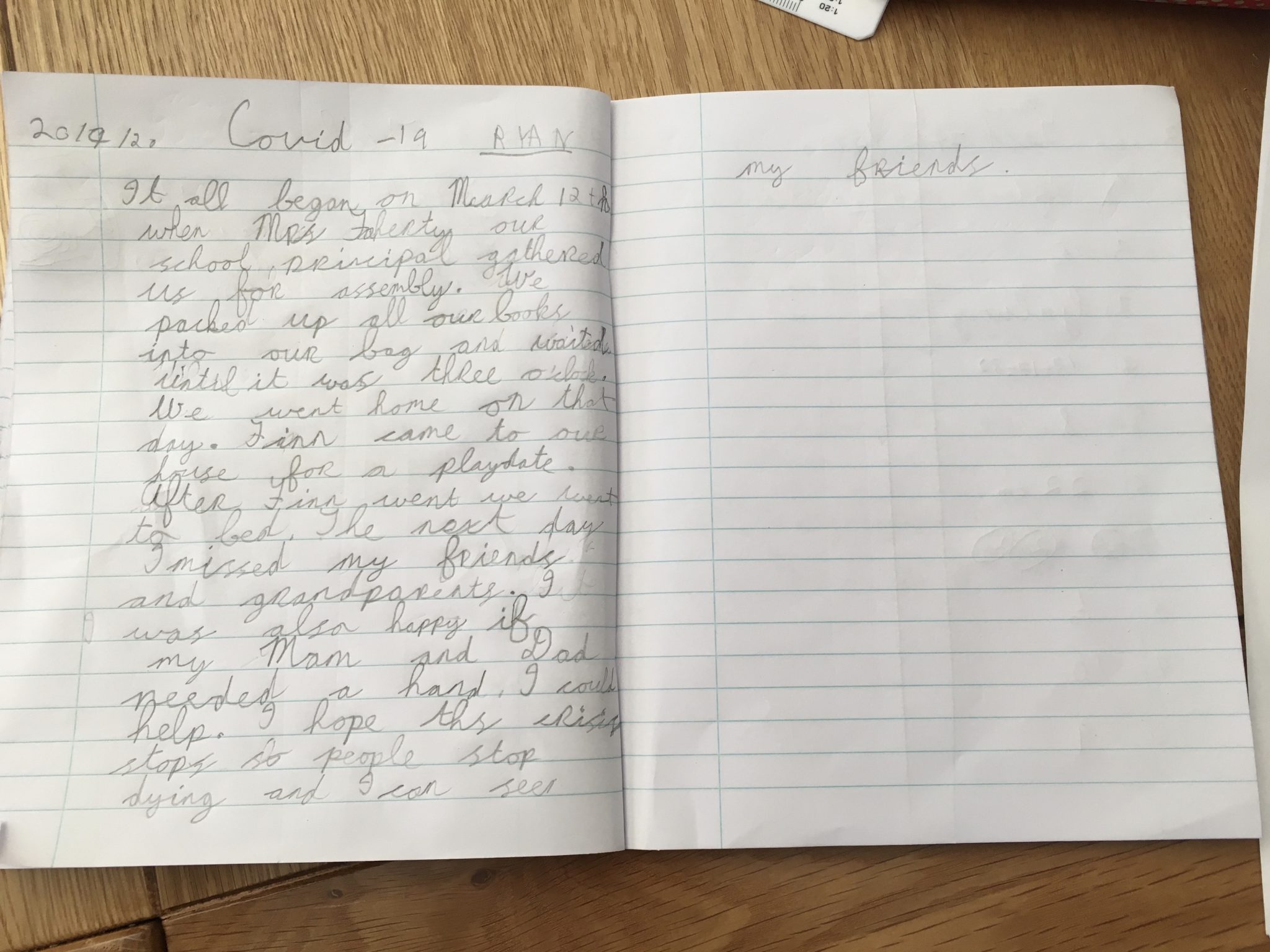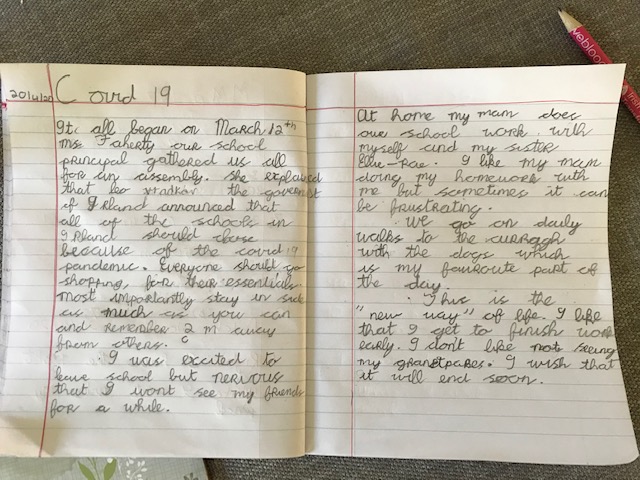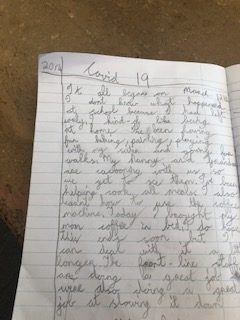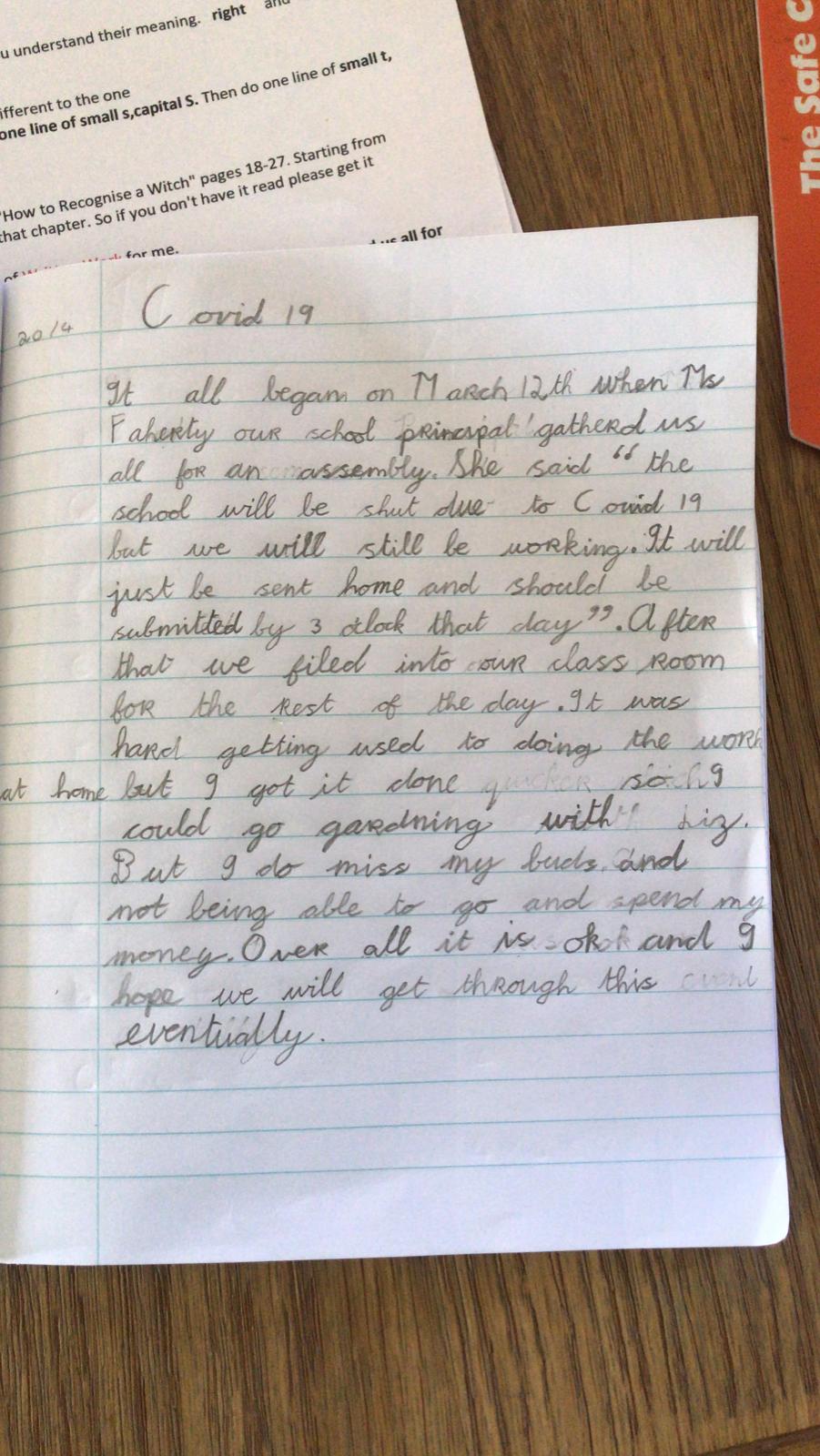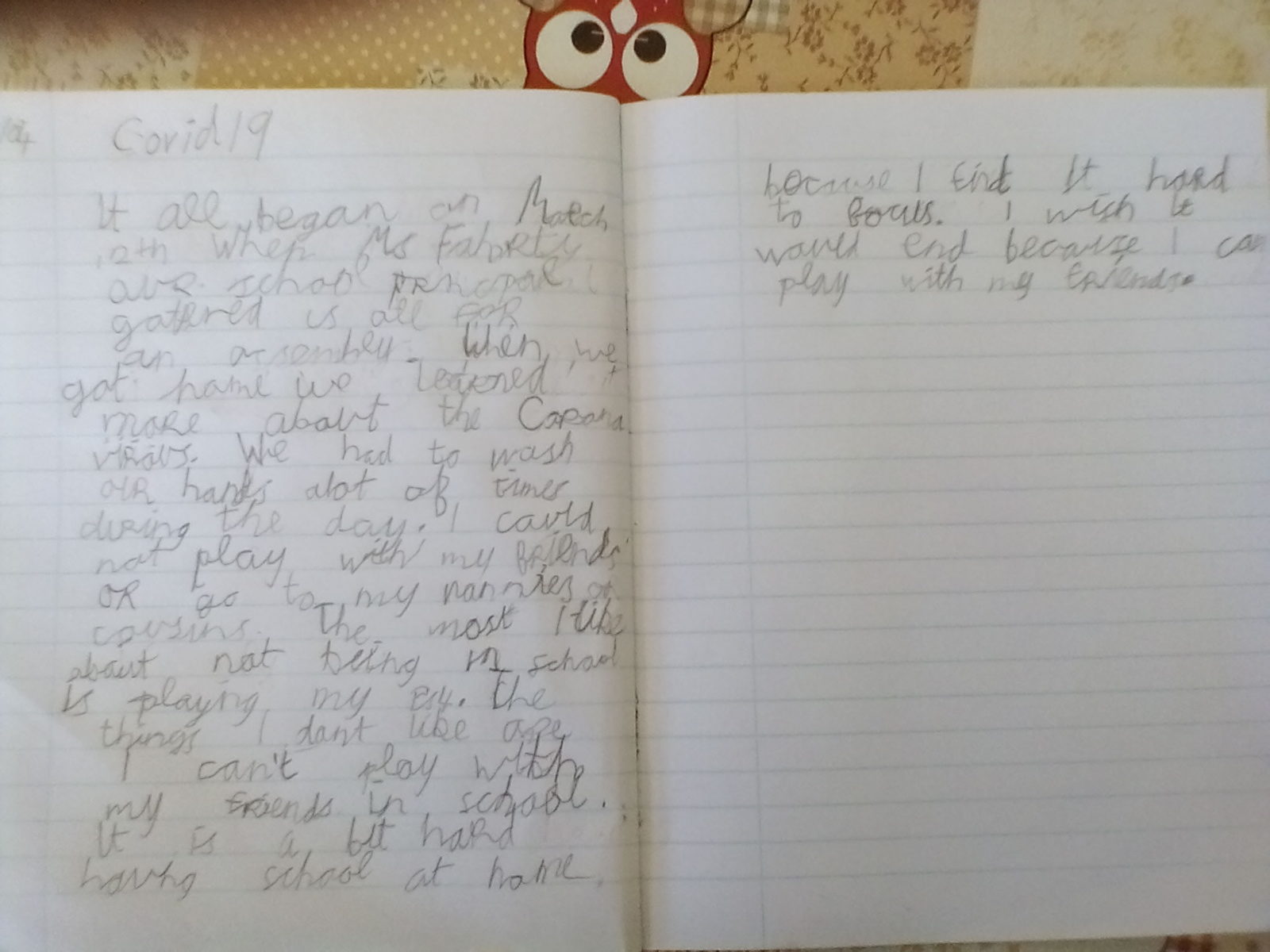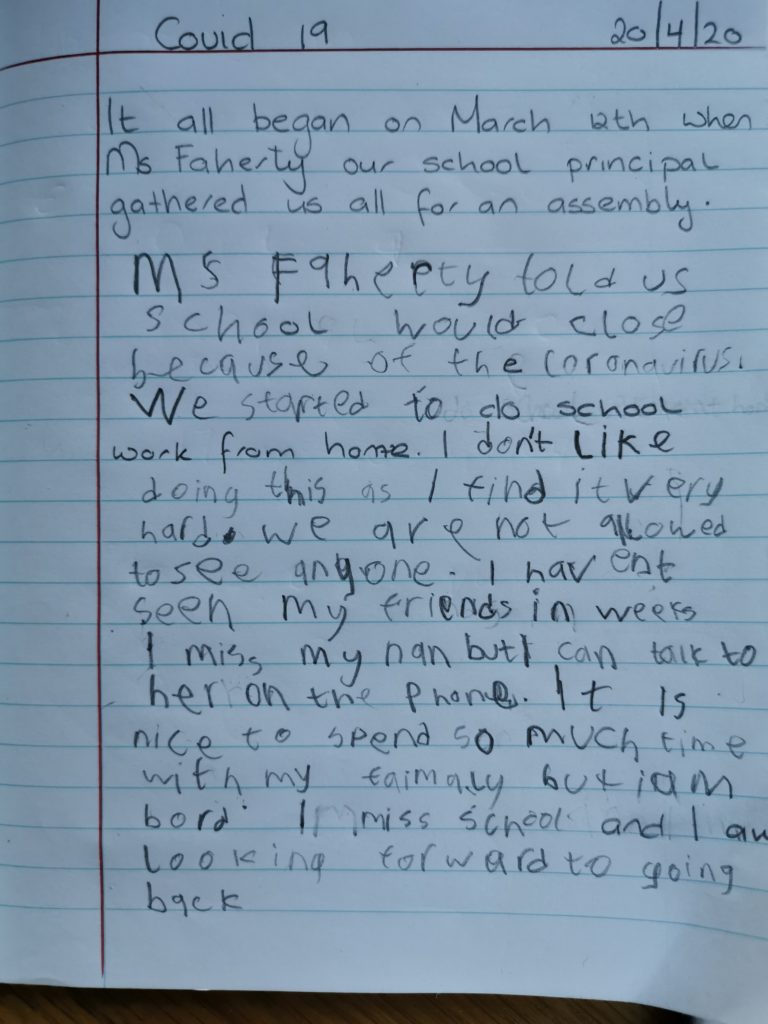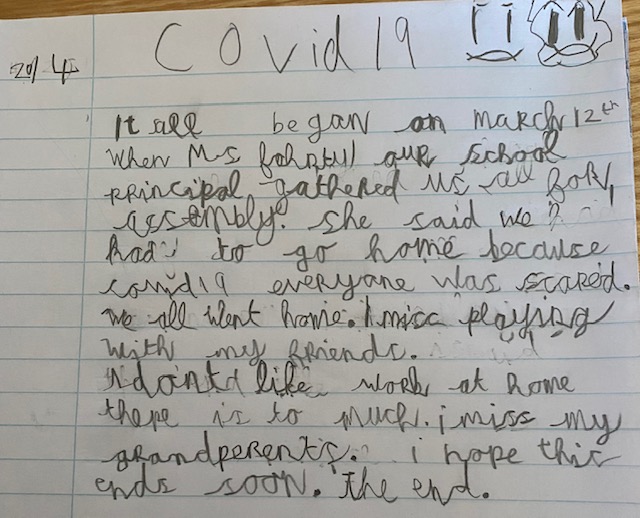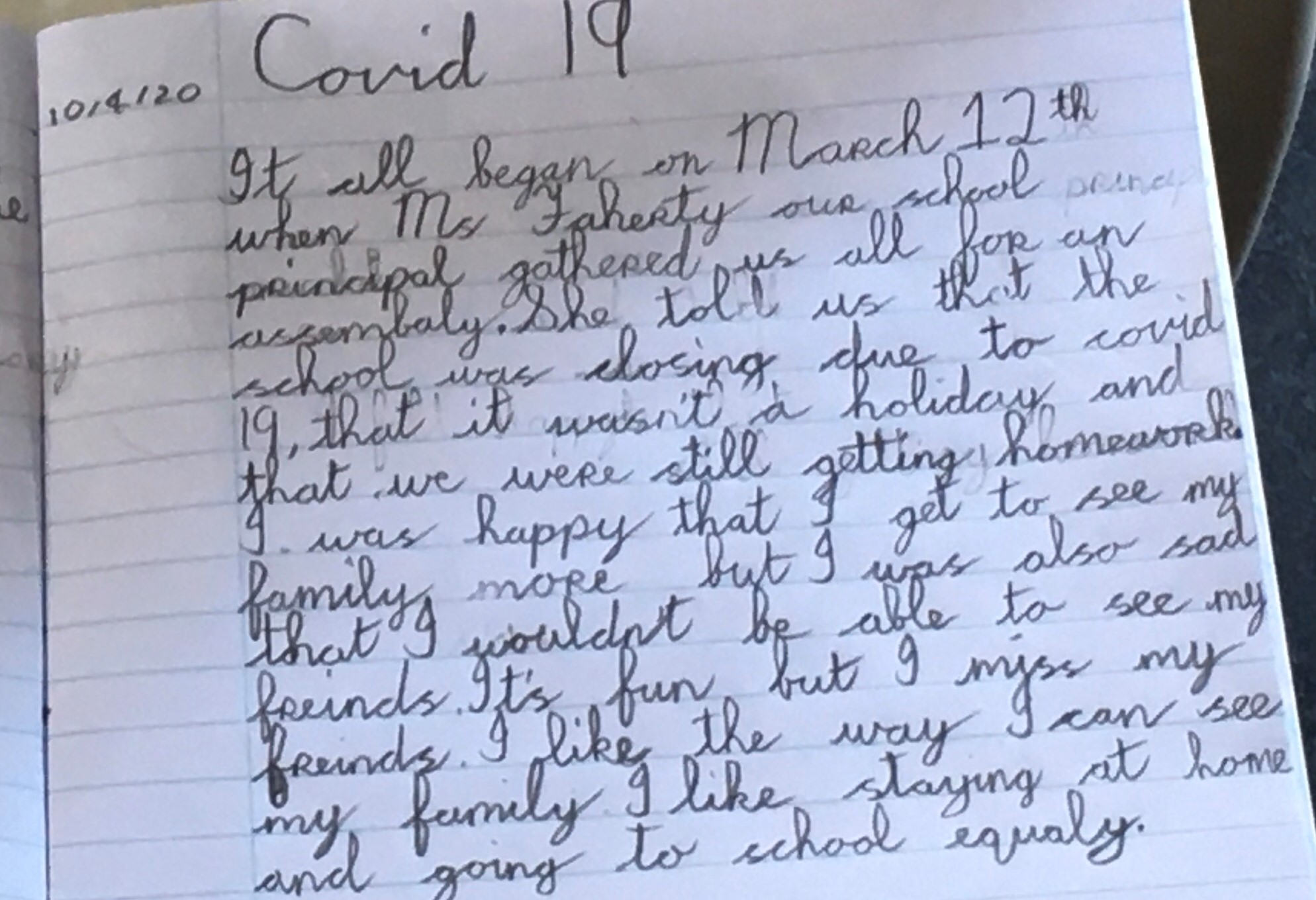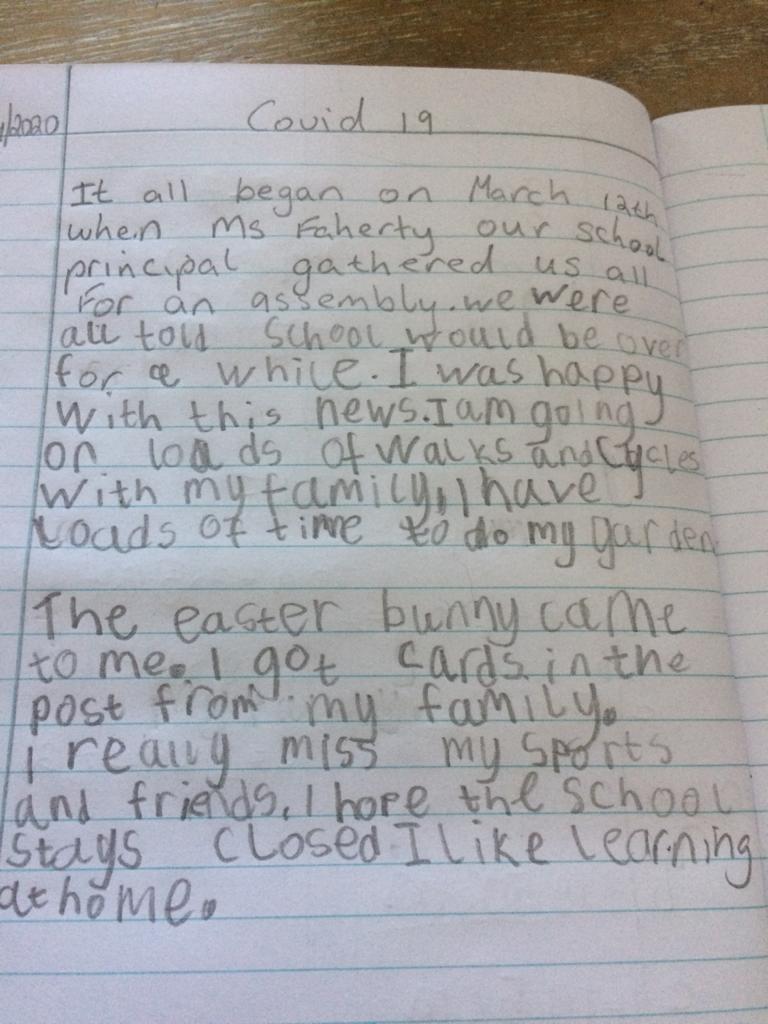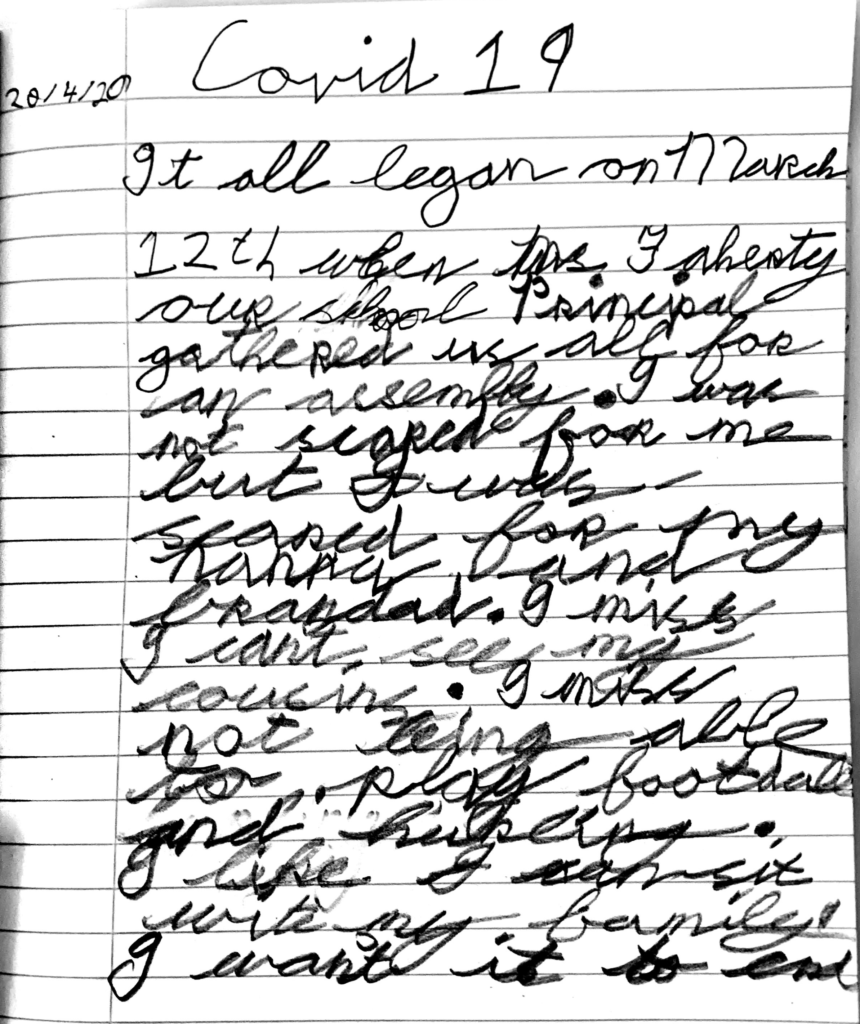 Acrostic poems:
Well done to our 3rd Class pupils on their recent 'Acrostic Work', which really capture the mood of these days ….. definitely poetry in motion. Super work everyone!
Catch up with 3rd Class:
A quick hello from some of our 3rd Class pupils. Thank you to Mrs. Mc Dermott for helping her class to stay connected while they remain apart. How lovely it is to see our pupils again!