Creating Adverts:
Our 2nd Class pupils recently looked at advertisements in SPHE. Mr. O'Sullivan then challenged his class to create an advert for their favourite toy. Here are a sample of some of the great work created, well done to all the children –
Make 'Em Laugh!
2nd Class have been busy trying to spread some laughter and put a smile on people's faces …. enjoy!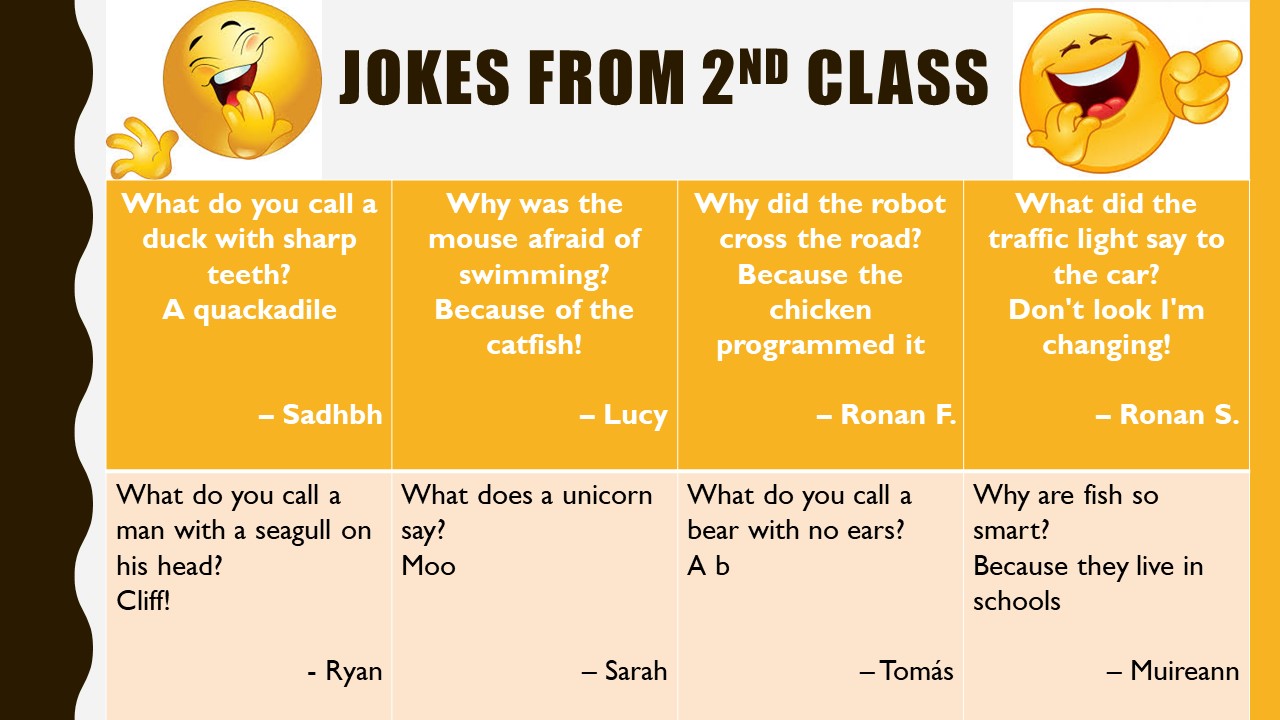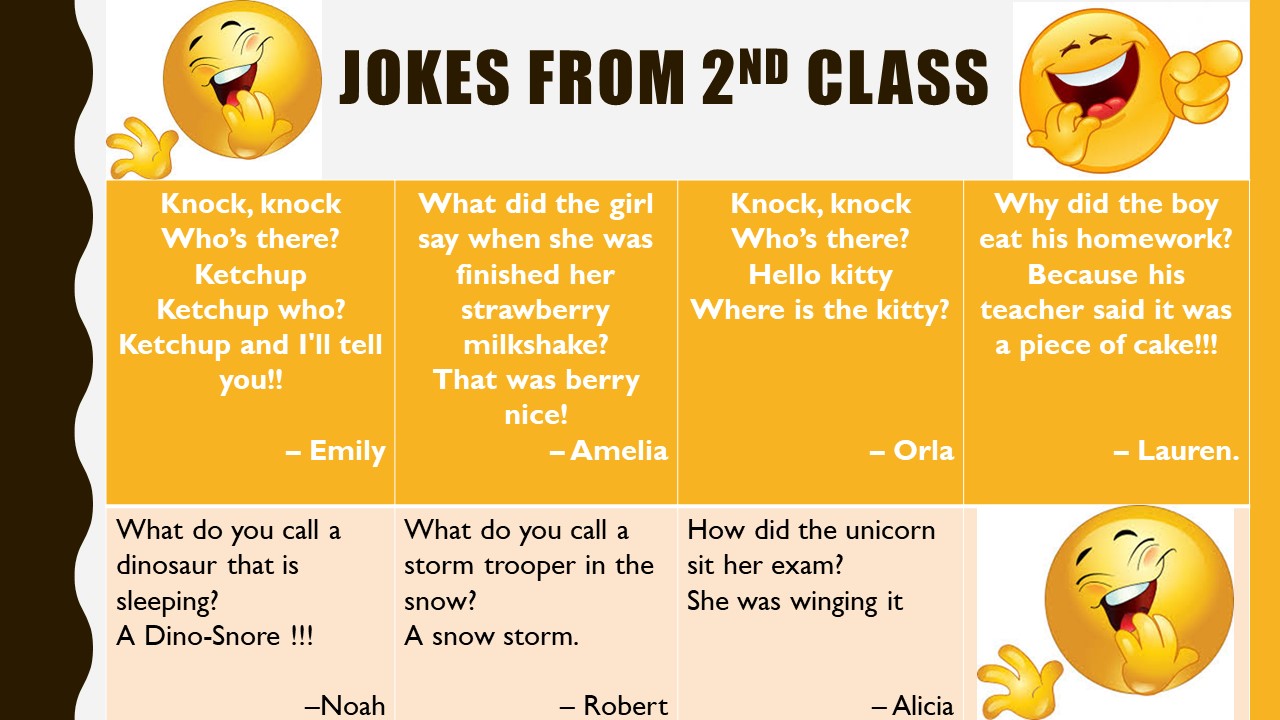 A Trip down Memory Lane:
Some lovely memories from our 2nd Class pupils at the end of the strangest of school years. Thank you to Mr. O'Sullivan for compiling the video and of course to his pupils in their starring roles and to their parents acting as directors, well done everyone!